Unlike traditional insoles, Body and Sole Comfort has created foot cushions using medical grade gel to contour and adhere directly to your foot's unique shape. Cushions that stick to the skin provide a personalized level of comfort not felt with drugstore shoe insoles.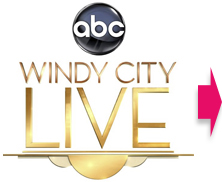 Washable & Re-usable

All day comfort

Shock absorbing

Hypoallergenic

Self Adhesive
These products are lifesavers and a gift for all feet! The thoughtfulness of this product makes them great for long days and perfect for every day. The benefits of these far outweigh any mass market disposable options. And in addition to the comfort they provide, the fact that they're eco-friendly brings peace of mind. Thank you Lily Pads!!!
THIS is a great product. Whenever I have to wear heels, I never forget to put on my gel pads. I've heard that the Dancing with Stars competitors are wearing them, too. If these works for those dancers who are working hours a day, then they MUST be great even for just the casual wearer. I recommend these to all of my friends!
I am so pleased with the comfort of Lily Pads. I wore them all last summer with my sandals. Each night I would wash them with hand soap and water, rinse and leave on the counter to dry overnight. Such comfort even with flip flops! Way to go Christina! We all thank you for your vision of comfort.